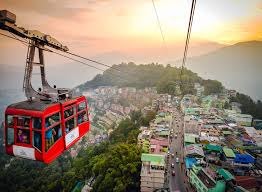 There are so many beautiful tourist spots in Sikkim. Sikkim is the second smallest state of India. Whenever you want to mesmerize yourself into vicinity of mountains and want to breath fresh air, just have a look in North East states of India. Sikkim is one of the state among 7 Sisters of North East states. These 7 Sisters are Mizoram, Arunachal Pradesh, Sikkim, Meghalaya, Nagaland, Tripura and Assam.
Here we will see 8 famous tourist spots in Sikkim.
1. Gangtok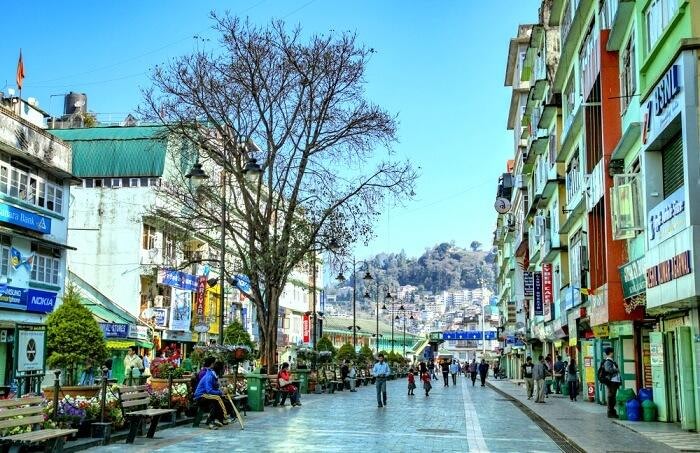 Gangtok is the capital of Sikkim. The beautiful scenery, Monasteries, small wooden houses and the pure magical air is the beauty of Gangtok. The best time to visit the Sikkim is from March to November. The sightseeing of Gangtok in soothing for eyes. For shopping Gandhi market is one of the famous market of Gangtok.
2. Nathula Pass

Nathula Pass connects China and India. Basically it is situated at Indo-China border. During winters, the temperature of Nathu la drops down to around -200 degree Celsius. The interesting fact about Nathu la is that in ancient time it was the part of "Silk route". It comes at the top in the tourist spots in Sikkim. But when we reach at final point few people can feel difficulty in breathing due to low atmospheric pressure and low availability of oxygen. When you go to Nathu La, just ask for Baba Harbajan Singh Mandir. It is among famous tourist spots in Sikkim. It comes in the way to Nathu La.
3. Lake Tsomgo
It is also known as Changu lake. It is situated at 12,400ft above the sea level and is one of the highest lake in India. It's must visit place of Sikkim. You will cross Lake Tsomgo while going to Nathu la. This lake freezes during Winter. Tourists enjoy ice skating in winters. And during summers, the Primula flowers and green vegetation lefts everyone's soul in the world of calmness.
4. Pelling
Pelling is famous for its monasteries. If you love trekking and love champagning then this place is for you. It has few oldest monasteries. Pelling is situated in the beneath of Himalayas and listed at top among the most loved tourist spots in Sikkim. The landscape of Kanchenjunga mountain ranges and waterfalls with silence is the heart stolen moment for everyone.
5. Rumtek Monastery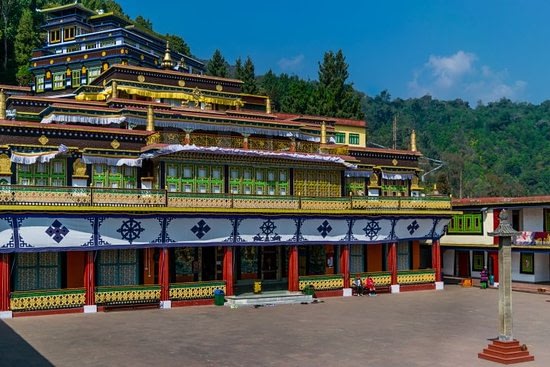 It is one of the oldest and largest monastery of Sikkim. It is the center of Buddhism culture and has Buddhist's traditional teaching environment. It has a centrally placed Golden Stupa of God Buddha. Rich culture and peaceful environment of Monastery makes it a beautiful tourist spots in Sikkim.
6. Jawaharlal Nehru Botanical Garden
The Jawaharlal Nehru botanical Garden is also situated near this Monastery. The colorful flowers with huge plant diversity is the beautiful secret of Garden. Only the person who visit this place can decode this secret.
7. Namchi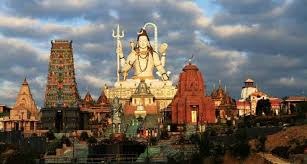 It is a very small town near by Sikkim. Namchi has a very large statue of Lord Shiva. The town is full of Monasteries along with beautiful landscape. The green tea gardens makes it more promising. The cool breeze in morning and sunset in evening makes it unique in its own. Namchi also host Namchi festival for tourists. The main motive of this festival is to display their culture.
8. Namgyal Institute of Tibetology (NIT)

This Institute shows rich diversity of Tibetan culture and was established in 1958 by Dalai Lamba. The ancient sculptures, books, jewellery, objects, utensils are the main eye catching collections. The Institute is surrounded by verdant forests of oak and birch. The greenery and fragrance of wild orchids has so soothing effect that your soul will not allow you to leave this place. This institute acquires a special place in the list of tourist spots in Sikkim. This is the research spot of Tibetan language and religion.
Also Read: https://factstunnel.org/top-10-tourist-places-in-india/
Also Read: https://www.easemytrip.com/