This is always being very controversial to choose who are those best NBA players. NBA( National Basketball Association) is most in the western part of our world that is non other than The United state of America, Canada, Philippines, and in many other nation in world wide too.
Lets just focus on the career statistics of these player and after that we will decide who is best and who is not. List of Best NBA Players are as follows:
Top 5 Best NBA players
1. Micheal Jordan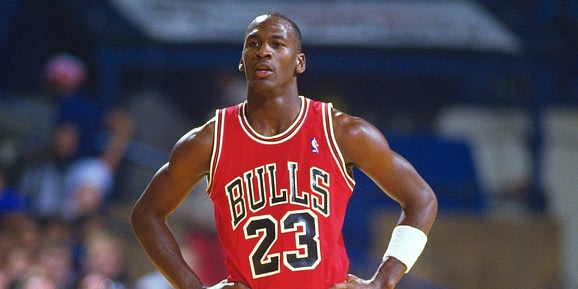 He start his professional career in NBA(National Basketball Association) in year 1984 with Chicago Bulls till 1998. He was dropped for one year 1994 in this long tenure with bulls. After that 2001 he joined Washington Wizards and player player with then till 2003. His some phenomenal stats bellow:
30.1 PPG, 6.2 RPG, 5.3 APG, 2.3 SPG
He is one of the best NBA players all time. Micheal Jordan led the Bulls to six NBA championships. He won six Finals MVP awards and five regular-season MVP awards. He had attend brilliance on both sides of the court stipulate a generation of basketball and sets a high standard for upcoming players. His game upstaged the sport. Micheal Jordan become the ideal for not only basketball player but also for the other sportsman too.
2. Lebron James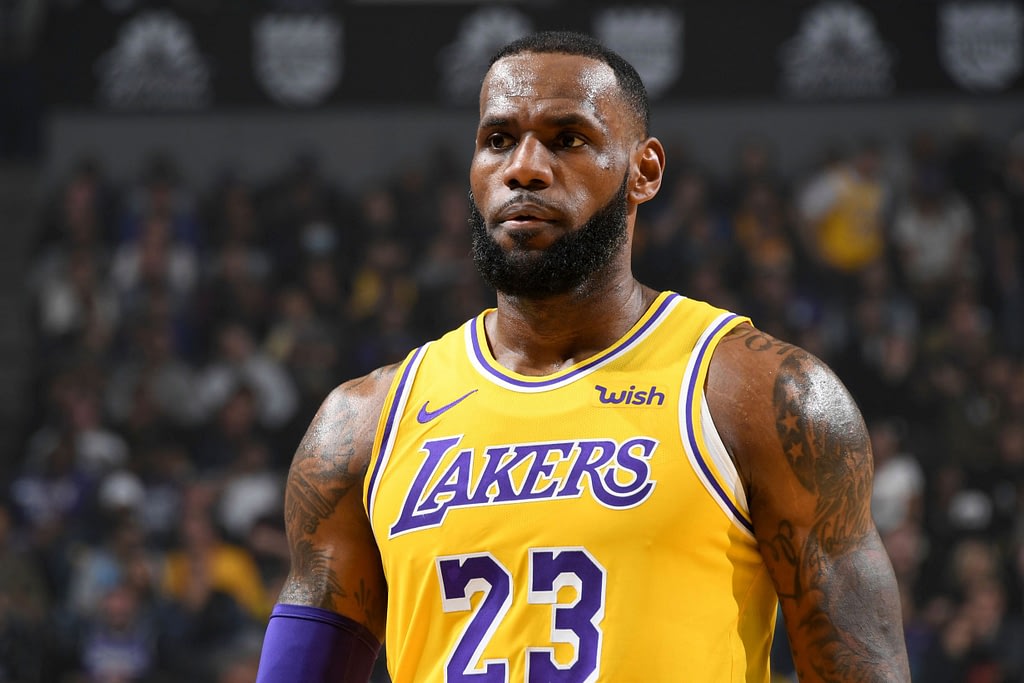 He start his professional career in NBA in year 2003-2010 with Cleveland Cavaliers and after that he join Miami Heat in 2010 and player till 2014. Then after in 2014 Cleveland Cavaliers regained him. At-last he join Los Angeles Lakers in 2018 and now playing with them. Here are some of career stats which make us to count him on number two of our list of best NBA players.
27.1 PPG, 7.4 RPG, 7.4 APG, 1.6 SPG
Standing tall 6 feet 9 inches and weight near by around 250 pounds with a 40-inch vertical. His game is built on his strength that is power but not just this his passing ability is one of his strongest skill. The four-time MVP and three-time champion has resuscitate how a prime sportsman should look like. There many games happened in his long career of 17 years which his team has won just because he is in there. He is one of the biggest reason why Lakers is world wide so popular team.
3. Kareem Abdul Jabbar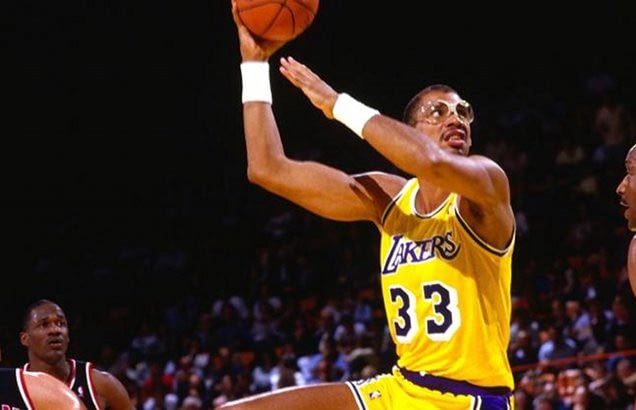 He started his professional careers as follows and sone of his career stats are as follows which makes him count in one of the best NBA players list.
1969-75 Milwaukee bucks, 1975-89 Los Angeles
24.6 PPG, 11.2 RPG, 3.6 APG
Abdul-Jabbar's this name has registered countless trophies. No one can match to his lengthy list of achievements in this game. He had been 19 time All-Star and had a record of 6 MVP awards. He is most known for his skyhook which allow him to score more points than anyone in the history. Sometimes its look likes this game has not been fare with this person especially, after having such large number of tittle under his name he wont get what he actually deserve. So we decided him to give his place in this sports by placing him on third in our list of best NBA players.
4. Magic Johnson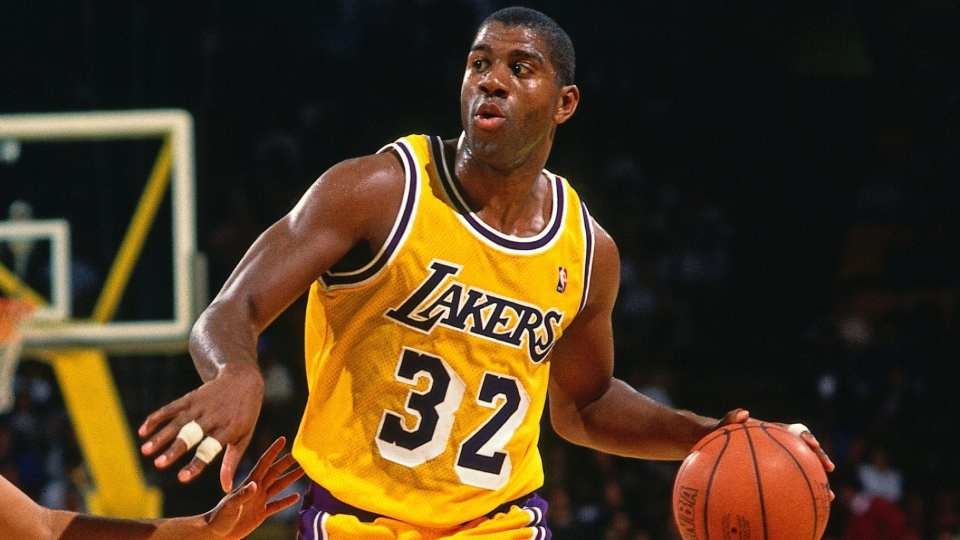 He started his professional career with one of the reputed team Los Angeles Lakers of NBA in year 1979 and kept in playing with them till 1991 Los Angeles Lakers. Again he played in 1996 for Los Angeles Lakers. Here are some of his career stats as follows:
19.5 PPG, 7.2 RPG, 11.2 APG, 1.9 SPG
Magic Johnson uprising the game in last of 1990, getting in the league as the tallest point guard in the history of league at 6 foot 9 inches. He was reassembled for his transcendent passes and an instant highlight and a triple-double to happen. He is five times NBA Championship and holding 3 MVP in NBA finals. He become a two time Basketball Hall of Fame in his career. His phenomenal makes us to count him in the best NBA players list.
5. Bill Russell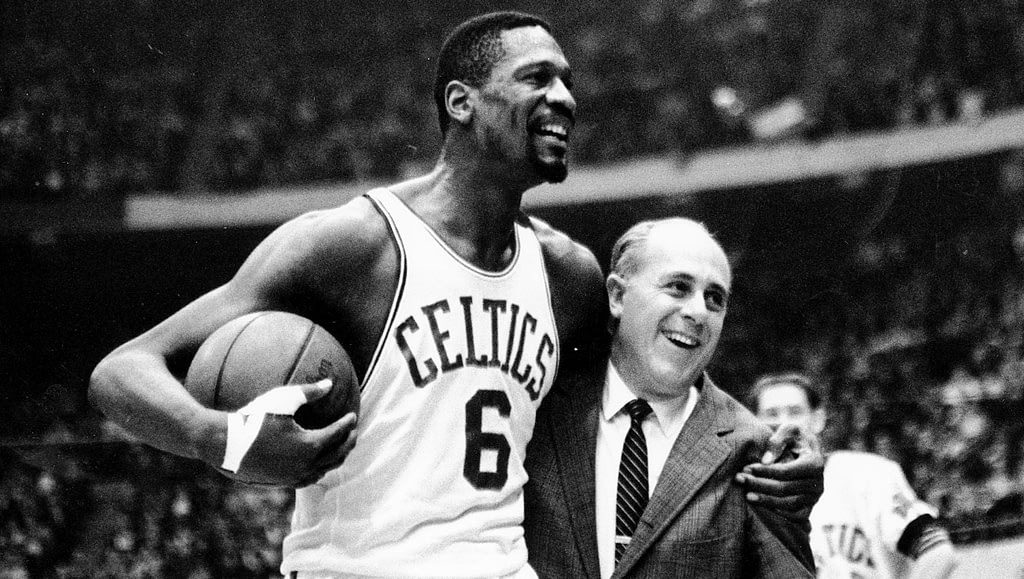 Bill Russell started his professional career with Boston Celtics and played 13 seasons with them on. Here are some of his career stats, which makes us yo count him in our list of best NBA players.
1956-1969 Boston Celtics
15.1 PPG, 22.5 RPG, 4.3 APG
He is the greatest winner in the history of basketball. Bill Russell claimed 11 titles in 13 years by turning the Celtics into a defensive juggernaut. He amazing defensive tactics also helped him to earn five MVP awards and 11 All-NBA selections.

Also Read: https://factstunnel.org/who-is-the-best-football-player/
Also Read: http://basketball.realgm.com