Everyone want glow on their face without any scar or spot. But we all know how difficult is it. In every 10 people about 8 people have acne or pimples on their face. And not even acne, blackheads and whiteheads are like our best friends. All these spots behave like a devil for our beauty. So what should we do to get rid of acne?
There are many kind of treatments for acne and pimples but lots of them are expensive and includes chemicals. The best way to treat our acne and pimples is home remedies. Here are 5 best home remedies or you can say tips to treat acne and pimples.
What are the causes of acne ?
Few area of our face have Sebaceous glands which produces sebum and natural oils. When the pores of these glands clogged due to the deposition of dead skin cells and dirt, the sebum starts accumulating and causes acne or pimple. Sometimes, when we enters in the age of puberty hormonal imbalance also affects our sebum glands.
Acne Home Remedies
1. Drink lots of Water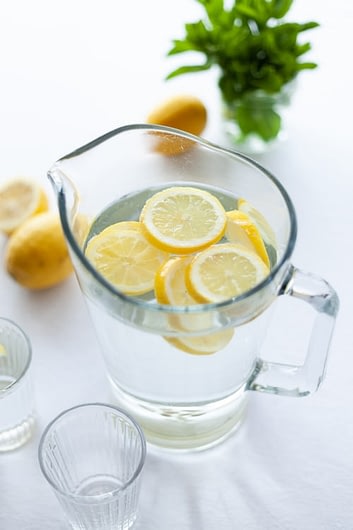 Water plays an important role in purifying our body. Every person should drink about 4-5 liters of water every day. On every morning drink a glass of lukewarm water with a lemon. You can also add a spoon of honey. This will help to excrete our all the toxins and free radicals from your body. Drink water after a regular intervals.
2. Aloe vera gel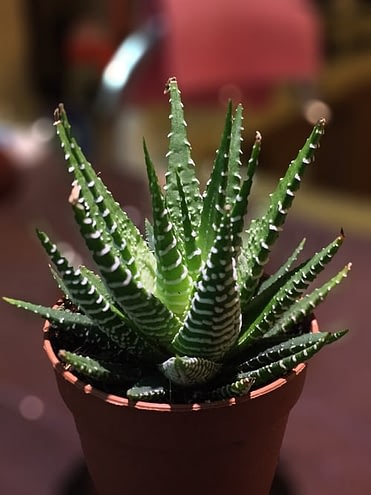 Aloe vera gel or acne is just like a cold balm over burning surface. It do miracle. Apply aloe vera gel over your face at night and wash it in morning with lukewarm water. Aloe vera gel contains anti bacterial and anti fungal property which help to reduce bacterial infection (P. acne and S. epidermidis) on face. There are also other benefits of aloe vera gel, it add glow on your face. It is one of the easiest home remedy among all acne home remedies.
3. Tea tree oil spot treatment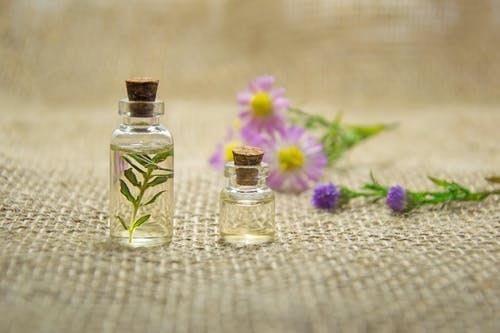 Tea tree oil contain lots of antioxidant. This antioxidant property of Tea tree oil helps to maintain a proper pH balance of skin. Do spotting of tea tree oil over your acne or pimples in night. In spot treatment a little spot is placed over the affected area rather than apply all over the face. Wash your face in next morning and make sure that after washing your face you immediately apply moisturizer because Tea tree oil causes dryness.
Anti bacterial property of Tea tree oil helps to fight with pimple causing bacteria and also reduce inflammation and redness of acnes.
Tea tree oil also work on acne scars.
Note: These type of essential oils with anti bacterial and fungal properties are also used in medicines and also used as acne home remedies.
4. Mint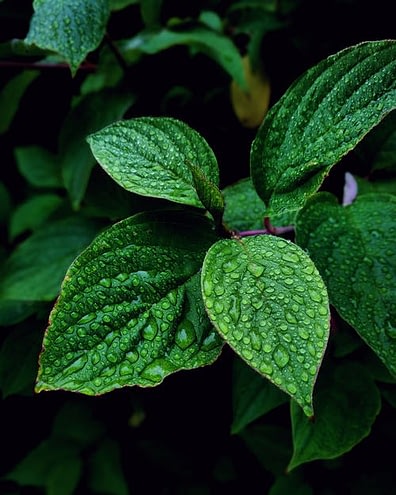 Mint also have antibacterial property and rich in antioxidant. It can be used with other ingredients. Chop fresh mint and grind it. Now add a spoon of curd in it and apply it over pimples by doing spotting. Mint helps to get acne clear face. Mint also clean our skin pores and shed off dead cells.
5. Turmeric
Have you ever thought what is the purpose of "Haldi Ceremony" in Indian weddings?
Turmeric is one of the best and common source of antimicrobial, antibacterial, antifungal and antioxidant. These properties make it one of the best home remedy for acne and also used as an ingredient in many acne home remedies.
Take a spoon of turmeric powder, sandalwood powder and rose water. Mix it well and make a paste. Apply this paste on affected areas or particularly over acne. Leave it for 1 hour and rinse your face with cold water. Apply moisturizer and repeat this exercise on alternate days.
Few more tips not only for acne home remedies also for life style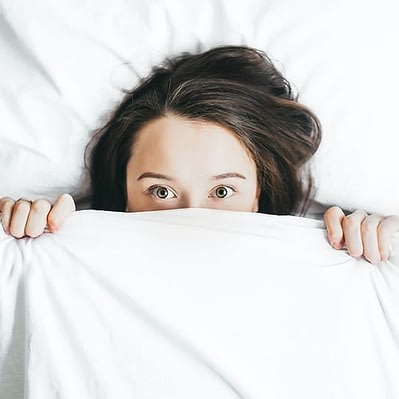 Along with acne home remedies here are few extra tips to reduce your acne and pimples and to get spotless and glowing face.
Avoid junk and oily food: Focus on fruits and green leafy vegetables. Take fibers and proteins.
Apply sunscreen : Sunscreen protects our skin from harmful UV-A and UV–B rays. These rays can cause skin cancer also known as melanoma. So daily apply sunscreen.
Cover your face in pollution: Pollution is now a part of our daily life. Some how and somewhere we daily face it. Cover your face with a scarf whenever you go out.
Clean your face: Clean your face twice a day with a mild cleanser or facewash. It will help to remove dirt and dead cells.
Maintain Hygiene: Wash your bedsheets and especially pillow covers twice in a week. And keep a separate towel to wipe your face.
Consult your Dermatologist: In severe condition, go to the doctor and start medication.
Do follow http://everydayhealth.com