If you are looking for beautiful destinations in world then have a look, here are top 10 beautiful destinations in world.
1. Venice- Italy
Italy, one of the most beautiful country in world. Venice is a city situated in northern east of Italy. It is famous for spectacular bridges with beautiful arches, Venice is also called a "floating city". It is also a famous romantic destination. The air has mist of love and romantic music. St Marks's Basilica, Doge's palace, Grand canal, Pizza san Marco are few attractions in Venice. The Lido di Venezia is also a popular international luxury destination, attracting thousands of actors, critics, celebrities, and others in the cinematic industry from all over the world.
2. Singapore
Among all beautiful destinations in world, Singapore is one of the most beautiful destination. Singapore is small island in southeast Asia. Skyscrapers, bustling nightlife, tropical climate and shopping experience defines Singapore as a perfect holiday destination.
3. London
London is famous for it's British architecture and famous for Buckingham Palace. If you want to visit a western culture full of bars and full night enjoy then London is best. It is one of the most beautiful city. Tower of London, Tate Modern, Big Ben, The London Eye, Tower Bridge are few place to visit. and if you are a student then London university visit will give you goosebumps. and one more thing, make sure you will go on a food trip also. Sketch, Padella, and Amrutha Lounge are few places for eating.
4. Bali
Bali is famous for honeymooners. This paradise is a perfect blend of temples, monestry, mountains, beaches and volcanoes. Tanah Lot Temple, Uluwatu Temple, Ubud Monkey Forest, Mount Batur, Seminyak are few places to visit. This is very famous for it's ancient culture.
5. Barcelona
If you are looking for best summer holiday destination then here it is. This Spanish city is full of medieval architecture. La Barceloneta Beach and the Parc de la Ciutadella are eye catchers. Enjoy your nights with discos and bars. It is the best place to visit in Spain. In Barcelona, both Spanish and Catalan are official languages. Barcelona is one of the most visited cities in Europe, you will likely find English speaking residents in hotels and tourist areas.
6. Amsterdam
Amsterdam is the capital of Netherlands. The city is also well known for its nightlife and festival activity; with several of its nightclubs (Melkweg, Paradiso) among the world's most famous. Amsterdam's main attractions include its historic canals the Van Gogh Museum, the Stedelijk Museum, Hermitage Amsterdam, the Concertgebouw, the Anne Frank House, the Amsterdam Museum, the Heineken Experience, the Royal Palace and many cannabis coffee shops. Amsterdam is a perfect blend of night parties and beautiful sight seen just like a cocktail.
7. Dubai
The beautiful deserts full of sunshine and camels, Dubai is a great holiday destination. Dubai is famous for it's shopping malls and high rises. Burj Khalifa (the world's tallest building) is the eye catcher of Dubai. City is full of culture. It is a good place for shopping and sight-seen.
8. Switzerland
This is heavenly beautiful piece of land. Rich in snow covered mountains. Switzerland have something for everyone. Ether you are a student or a couple. It is full of lakes and villages. The matter horn, Château de Chillon, Jungfraujoch, Lake Geneva are few visiting places. If you are searching a place for your summer holiday vacations then go for Switzerland.
9. Sydney
Sydney is a city of Australia and is famous for Sydney opera house. Beaches and museums are best part of Sydney. The Metro Monorail runs in a loop around the main shopping district and Darling Harbour. It is the best destination for summer season.
10. Rajasthan-India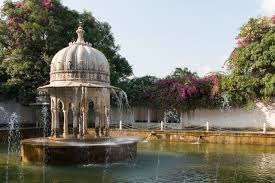 Also read: https://factstunnel.org/top-10-tourist-places-in-india/
India is famous for it's culture and history. And Rajasthan is famous for it's royal culture. Jaipur, Udaipur, Jodhpur, Bikaner, mount abu, sirohi, chittorgarh are few famous cites of Rajasthan. Lehenga choli, jutti are famous for shopping. If you want to look palaces and ancient culture then it is must watch place!