The Indian Air Force is the air arm of the Indian armed forces. Its primary responsibility is to secure Indian airspace.
And to conduct aerial warfare during a warfare. During its formation it was known as Royal Indian Air Force but after independence its name was changed to Indian Air Force.
Size of Indian Air Force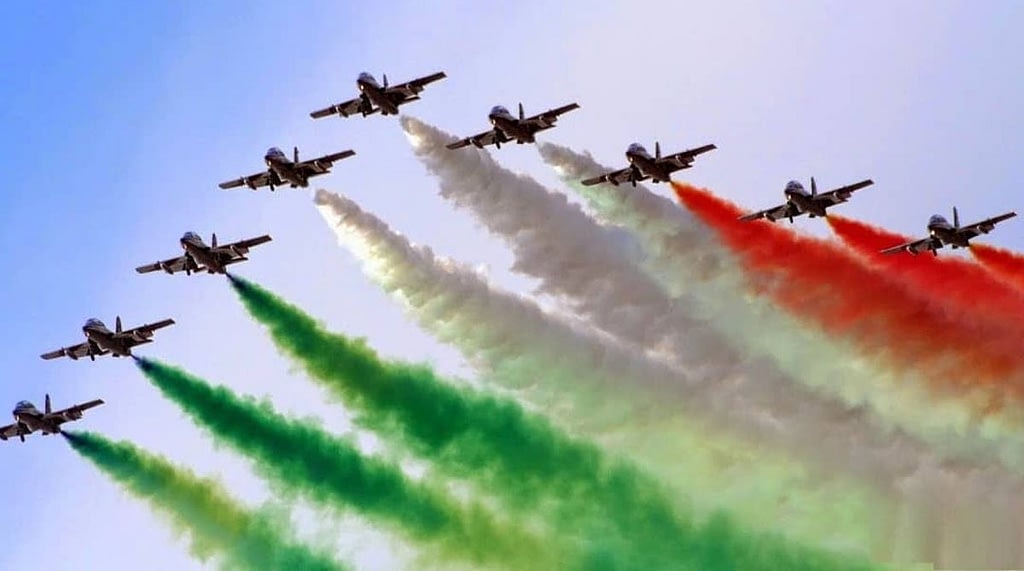 Active personnel : Around 127,000
Aircraft : 1,380 +
Helicopter : 420 +
Motto : Touch The Sky With Glory
नभः स्पृशम् दिपतम्
Indian Air Force Day : 8th October
Chief of the Air Force : Air Chief Marshal Rakesh Kumar Singh Bhadauria
Headquarters : New Delhi, India
First and only Marshal of the Air Force / First or only Five star officer of Indian Air Force : Arjan Singh
Rank Structure
Commissioned ranks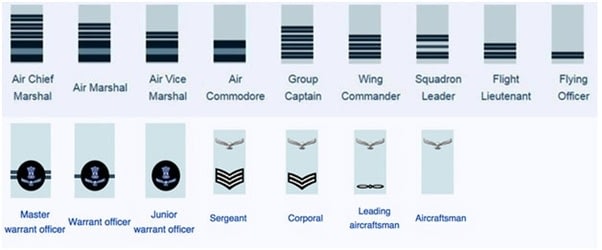 Marshal of the Indian Air Force
Air Chief Marshal
Air Marshal
Air Vice Marshal
Air Commodore
Group Captain
Wing Commander
Squadron Leader
Flight Lieutenant
Flying Officer

Junior commissioned ranks
Master warrant officer
Warrant officer
Junior warrant officer

Non-commissioned ranks
Sergeant
Corporal
Leading aircraftsman
Aircraftsman
Commands –
The Indian Air Force is divided into five operational and two functional commands. Each Command is headed by an Officer with the rank of Air Marshal.
Operational Commands
Central Air Command Headquarter : Allahabad, Uttar Pradesh
Eastern Air Command Headquarter : Shillong, Meghalaya
Southern Air Command Headquarter : Thiruvananthapuram, Kerala
South Western Air Command Headquarter : Gandhinagar, Gujarat
Western Air Command Headquarter : Subroto Park, New Delhi
Functional Commands
Training Command Headquarter : Bangalore, Karnataka
Maintenance Command Headquarter : Nagpur, Maharashtra
Structure

Wings :
A wing is a formation intermediate between a command and a squadron. It generally consists of two or three IAF squadrons and helicopter units, along with Forward Base Support Units . In times of war, they can become fully fledged air bases playing host to various squadrons. In all, about 47 wings and 19 FBSUs make up the IAF. Wings are typically commanded by a group captain.
Squadrons and units :
Squadrons are the field units and formations attached to static locations. Thus, a flying squadron or unit is a sub-unit of an air force station which carries out the primary task of the IAF. A fighter squadron consists of 18 aircraft; all fighter squadrons are headed by a commanding officer with the rank of wing commander. Some transport squadrons and helicopter units are headed by a commanding officer with the rank of group captain.
Flights :
Flights are sub-divisions of squadrons, commanded by a squadron leader. Each flight consists of two sections.
Sections :
The smallest unit is the section, led by a flight lieutenant. Each section consists of three aircraft.
Within this formation structure, IAF has several service branches for day-to-day operations.
Flying Branch :-
Flying
Technical Branch :-
Engineering
Ground Branch :-
Logistics
Administration
Accounts
Education
Medical & Dental
Meteorological
Equipments :-
Fighter Aircrafts :-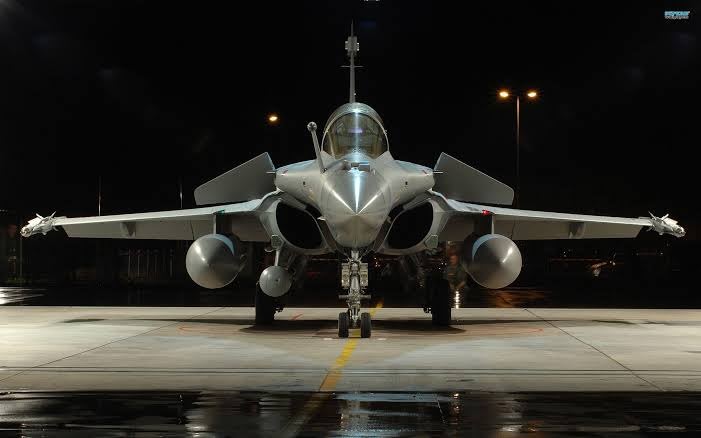 Rafale
Sukhio Su 30
Mirage 2000
Mig 29
Mig 21
HAL Tejas
Jaguar
Transport Aircrafts :-
Ilyushin Il-76
Boeing C-17
C-130J Super Hercules
Antonov An-32
Dornier Do 228
Boeing 777
Boeing 737
Ilyushin Il-78 Aerial refueling
Helicopters :-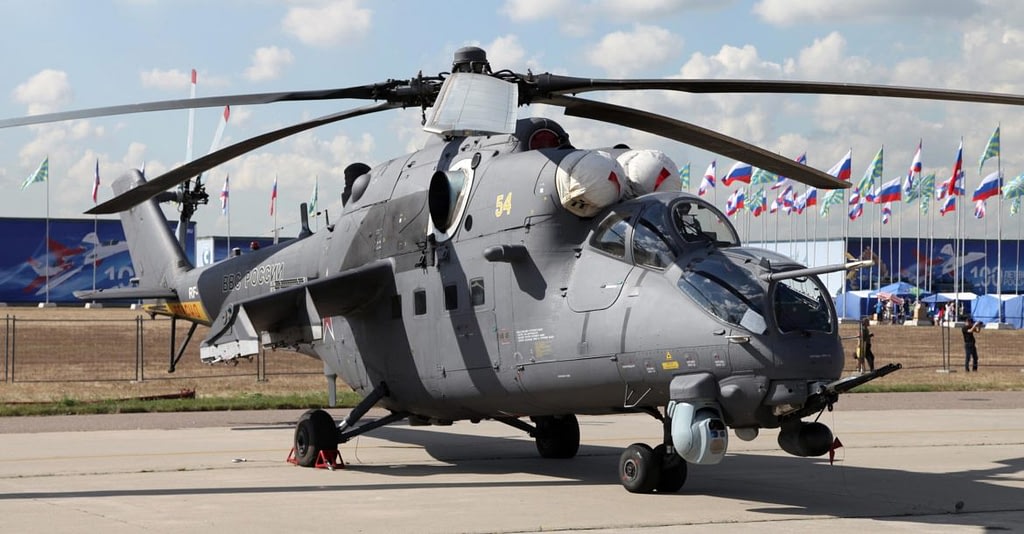 HAL Light Combat Helicopter
Boeing AH-64 Apache
Mi-24
HAL Dhruv
HAL Rudra
CH-47 Chinook
Mi-26
Mi-17
HAL Chetak
HAL Cheetah
Trainer Aircrafts :-
Pilatus
Hawk
HAL Kiran
Mirage 2000
MiG 21
Airborne early warning and control aircraft :-
Beriev A-50
EMB-145
Training :-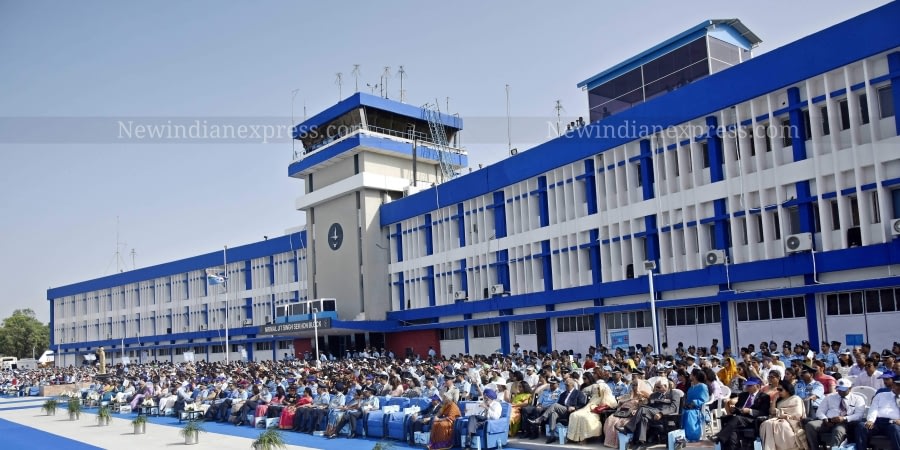 Air Force Academy :- Dundigal , Hyderabad
Transport Training Wing : Hakimpet , Bangalore
Wars Fought by Indian Air Force :-
Since independence, the IAF has been involved in wars with neighboring country Pakistan in 1965 , 1971 , 1999 and one with the People's
Republic of China 1962.
Indian Air force Operations :-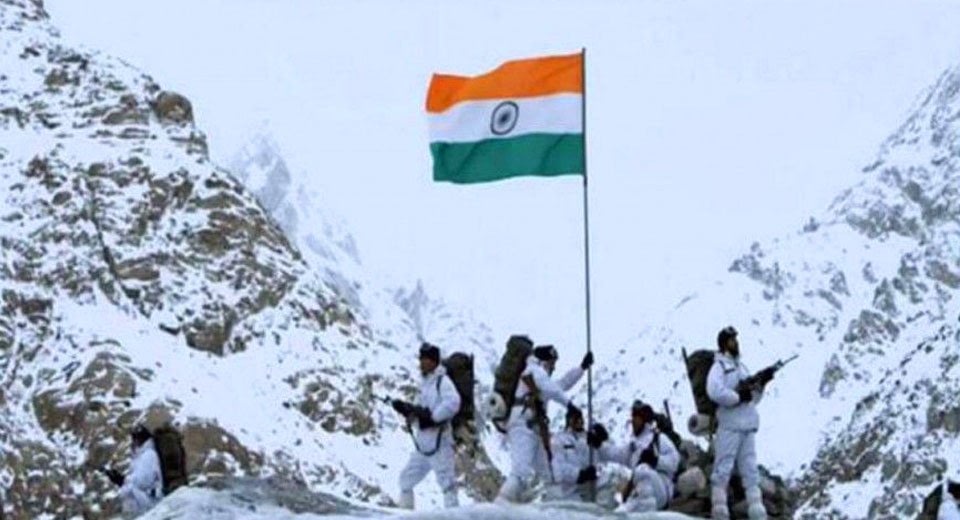 Operation Vijay – the invasion of Goa
Operation Meghdoot – At Siachen Glacier
Operation Cactus :- 1988 with Maldives
Operation Poomala :- In Sri Lanka
Special force of Indian Air Force :-
Garud Commando Force
force is the special force of Indian Air Force and was made in September 2009
Display team of Indian Air Force :-
The Surya Kiran Aerobatic Team is an aerobatics demonstration team
of the Indian Air Force and it was formed in 1996. The team has a total of 13
pilots which are selected from the fighter stream of the IAF and operates over 9 HAL Kiran Aircraft.
Sarang is the Helicopter Display Team of the Indian Air Force and it was was formed in October 2003 .
"Sachin Tendulkar has been honoured with the rank of Group Captian in tha Indian Air Force."
Also Read: https://factstunnel.org/indian-army/
Also Read: http://indianairforce.nic.in