Introduction
Who knows a few months back a tiny microscopic virus will turn our life shut into a room . A worldwide pandemic we face today named COVID-19. And now we all are busy in corona updates. The First coronavirus was discovered bin 1930s in Chicken. But the first human coronavirus was reported in 1960s. Till today 7 corona viruses are reported in humans.
What about SARS CoV-2 Virus?
Corona , an newly discovered infectious virus that emerged in China in Dec 2019, causing a disease called COVID-19, caused by a virus strain (SARS- COV-2) i.e. Severe acute respiratory syndrome corona virus 2. The Corona viruses are common also in animals of all the kinds but sometime they can infect only humans. We knows very well that SARS outbreak in 2002 and MERS outbreak in 2012 spread from bats.
Origin of corona virus
COVID-19 was first appeared in Wuhan, a city in China ,in December 2019. Early, people thought that it came from a sea food market in wuhan. But a study that came out on Jan 25, 2020 said that the first infected individual reported case on Dec 1, 2019 had no link to seafood market .
Mode of transmission of corona virus
The virus spreads through droplets of saliva or nose water while an infected person coughs or sneezes. Virus can be active in air for about 1 feet distance after that they fall to the ground, using objects of infected person or any physical contact. Such as shaking hands or a High- Five is the common mode of transmission.
Symptoms of virus in human
The virus firstly attack on respiratory tract and choke the nasopharynx.
Cough
Fever or chills
Sore thorat
Loss of taste or smell
Nausea or vomiting
Headache
Fatigue
Difficulty in breathing
Severe condition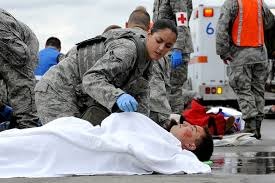 People suffering from any disease like cardiovascular disease, diabetes, chronic respiratory disease, cancer or even older and newly born babies are more likely to develop serious illness and may cause death because of their low low immunity.
Corona stats
Corona updates in world
The World Health Organization (WHO) on March 11 declared COVID-19 a pandemic.
Dr. Tedros Adhanom Ghebreyesus, WHO director-general, stated that "This is not just a public health crisis, it is a crisis that will touch every sector. So every sector and every individual must be involved in the fights."
WHO reported about over 1 crore confirmed case , about 5 lakhs death and 44 lakhs active cases from past 6 months.
Corona updates in India
The first case of SARS-CoV-2 was first reported on 30 January 2020 in Kerala.
Till now (6 july, 2020) we have 253,288 active , 19,693 deaths and 424,432 recovered cases across all over India.
According to few repots, on 4 April 2020, 15 Indians died abroad due to COVID – 19 (6 in US, 5 in Italy, 2 in UAE, 1 in Egypt and 1 in Iran.
Till now over 800 Indian's deaths are confirmed all over the world.
What about Vaccine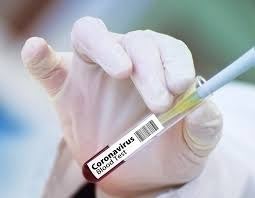 At present world has no vaccine for COVID-19 but researches are going on all across the world.
there are atleast 129 Covid-19 vaccines in the preclinical stage, while 18 vaccines are currently under human trails.
Among all the vaccines Oxford vaccine is in advanced stage i.e. Third Phase.
India's first Covid -19 vaccine producing under ICMR( Indian Council of Medical Research) with Bharat Biotech – "COVAXIN" entered in it's first trail.
ICMR decided that after first trail over 750 peoples will added in second phase.
How to protect yourself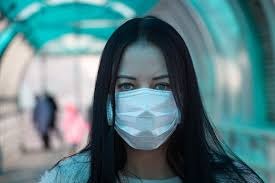 At present world do not have any vaccine of for this virus. Researches are going on all over the world . So prevention is the only way to keep away from this notorious virus.
Avoid handshakes.
Frequently wash your hands with a good quality of soap or handwash.
Sanitize your daily stuffs ( belts, mobile, earphones, coins etc)
Wear gloves and mask.
Avoid outgoings.
Use handkerchief while sneezing.
Be in touch with corona updates and WHO guidelines.
" PREVENTION IS BATTER THAN CURE" this quote is best fitted in COVID-19 .
Also read https://factstunnel.org/10-interesting-facts-about-aspirin/
Also read http://whomythbuster