The Indian Navy is the naval branch of the armed forces of India. Though the primary objective of the navy is to secure national maritime borders, India also uses its navy to enhance its international relations through joint exercises, humanitarian missions including disaster relief.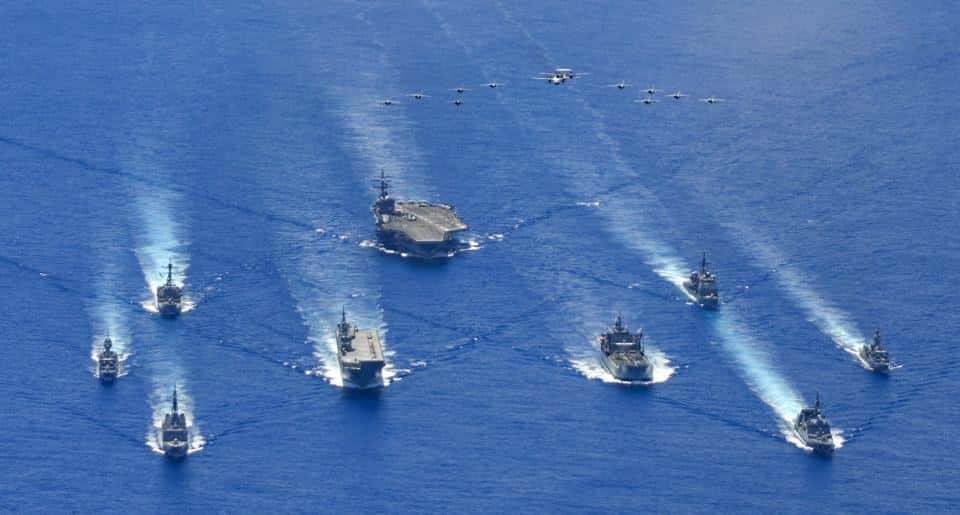 Size
Active personnel :- 67,252
Reserve personnel :- 55,000
Aircraft : 300
Ships :– 150
Motto : May the Lord of Water be auspicious unto us'
शं नो वरुण:
Indian Navy Day : 4th December , Because on 4 December 1971, during Operation Trident, the Indian Navy fought war with Pak navy and destroyed four Pakistani navy vessels , killing hundreds of Pakistani Navy personnel. On this day, all the soldiers killed in the Indo-Pak War of 1971 are remembered.
Chief of the Navy : Admiral Karambir Singh
Headquarters : New Delhi, India
Rank Structure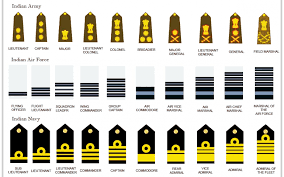 Commissioned ranks
Admiral of the Fleet
Admiral
Vice Admiral
Rear Admiral
Commodore
Captain
Commander
Lieutenant commander
Lieutenant
Sub Lieutenant
Junior commissioned ranks
Master Chief Petty Officer 1st class
Master Chief Petty Officer 2nd class
Chief Petty Officer
Non-commissioned ranks
Petty Officer
Leading Seaman
Seaman 1
Seaman 2
Commands :-
The Indian Navy operates three Commands. Each Command is headed by the rank of Vice Admiral.
Western Naval Command Headquarter : Mumbai
Eastern Naval Command Headquarter : Visakhapatnam
Southern Naval Command Headquarter : Kochi
The Andaman and Nicobar Command, a joint Indian Navy, Indian Army and Indian Air Force command was set up in the Andaman and Nicobar Islands in 2001. It was created to safeguard India's strategic position in Southeast Asia and the Strait of Malacca.
Structure and Organization –
The Indian Navy is divided into the following broad categories:-
Administration
Logistics and Material
Training
Fleets
Naval Aviation
Submarines
Organization :-
The Indian Navy operates three Commands. Each Command is headed by Navy officer with the rank of Vice Admiral. The Eastern and Western Commands each have a Fleet commanded by a rear admiral, and each
also have a Commodore commanding submarines.
Naval Air Arm :-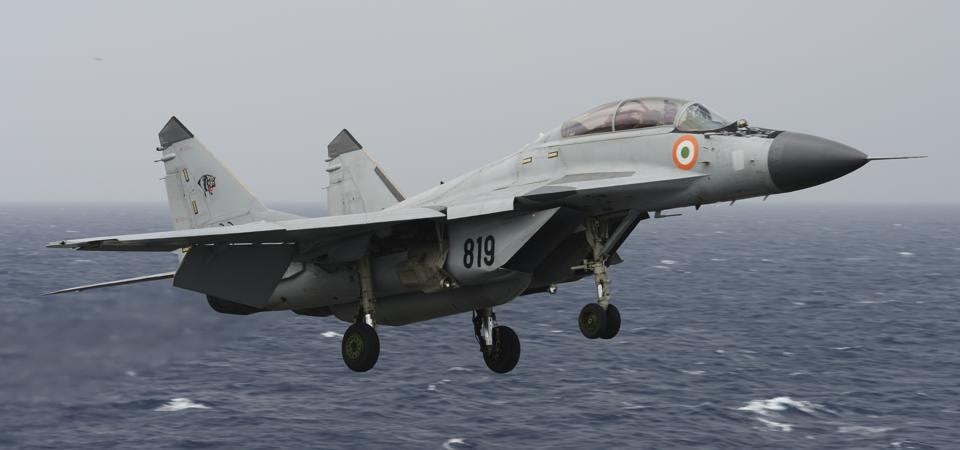 The air arm consists of MiG-29K jets that operate from the aircraft carrier INS Vikramaditya and helicopters operating from Vikramaditya and INS Viraat.
Aircrafts :- Mig 29K
Helicopters :- HAL Dhruv, Kamov Ka-27, Kamov Ka-31, SH-3 Sea King, Westland Sea King, HAL Chetak , HAL Rudra.
Equipments :-
Ships:-
The names of all ships in service of the Indian Navy are prefixed with the letters INS, designating Indian Naval Ship and the fleet of the Indian Navy is a mixture of domestic built and foreign vessels. The Indian Navy presently has one aircraft carrier in active service, INS Vikramaditya. INS Viraat was decommissioned on 6 March 2017. In 2004, India bought the the INS Vikramaditya from Russia and very soon INS Vikrant is going to join the Indian Navy fleet , which is the first Aircraft carrier being developed by India.

Submarines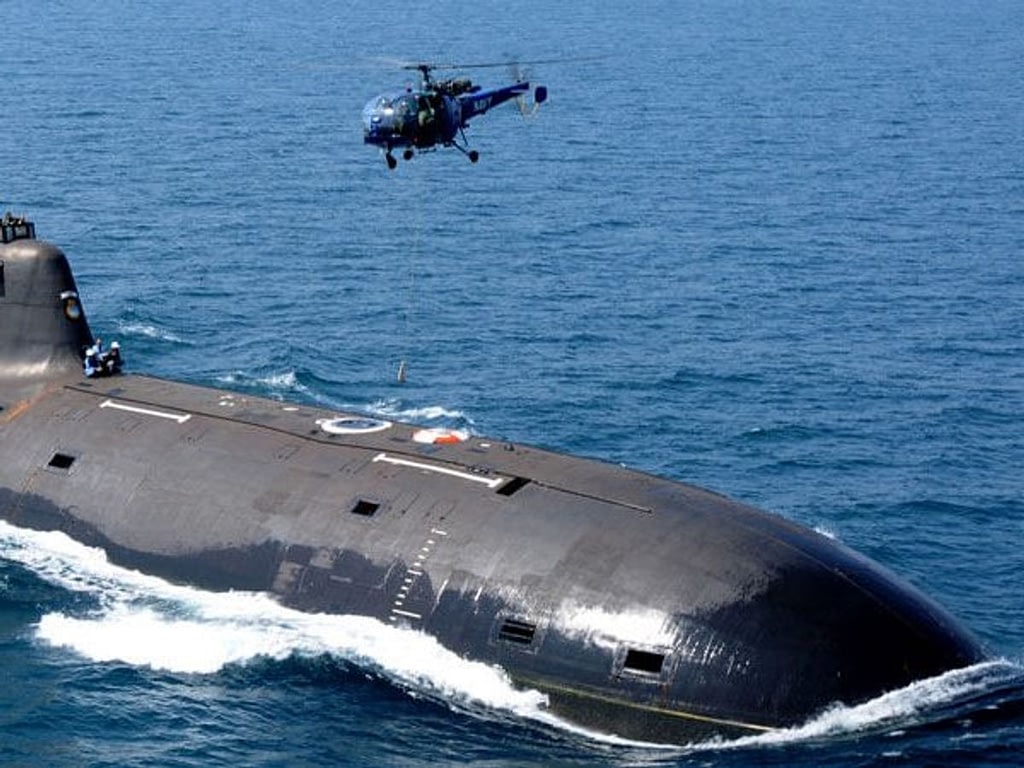 Conventionally-powered submarines :-
Sindhughosh class :- Russian
Shishumar class :- German
Kalvari class :- France
Nuclear-powered submarines :-
Arihant class :- Indian
Akula II class :- Russian
Frigates :-
Shivalik class :- Indian
Talwar class :- Indo-Russian
Brahmaputra class :- Indian
Godavari class :- Indian
Destroyers :-
Kolkata class :- Indian
Delhi class :- Indian
Rajput class :- Russian
Patrolling Aircrafts :-
Ilyushin Il-38
Boeing P-8I
Dornier Do 228
Britten-Norman BN-2 Islander
Trainer Aircrafts :-
BAE Hawk
HAL Kiran
Pilatus PC-7
Pipistrel Viru
Indian Navy Training :-
The Indian Naval Academy is the initial officer training establishment of the Indian Navy and the Indian Coast Guard, located in Ezhimala, Kannur district, Kerala
War Fought by Indian Navy :-
Indo-Pakistani War of 1965
Bangladesh Liberation War and Indo-Pak War of 1971
Special force of Indian Air Force :-
MARCOS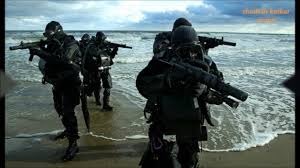 The Marine Commando Force also known as MARCOS, is a special forces that came in existence in 1987 for direct action, special reconnaissance, amphibious warfare . In 1988, the MARCOS played an important role in Operation Cactus.
Also Read: https://factstunnel.org/worst-pandemics-of-the-history/
Also Read: http://www.joinindiannavy.gov.in